It's that time of year, the days get shorter, the Northern Hemisphere is generally darker and a lot colder, Christmas starts to show it's weary head in shops and on telly and of course, let's not forget Movember!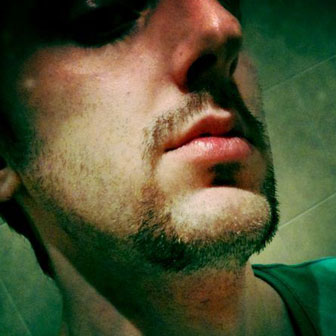 For those who don't know what Movember is about, it's basically a charity aimed at raising money for good causes which vary from country to country. Money raised in the UK goes to The Prostate Cancer Charity. Participants shave all their facial hair on November 1st then grow a moustache in their choice of style.
I've been umming and arring (technical speak) whether to take part for a few years, mainly because my ability to grow a 'tache has been somewhat limited. This year, however, I feel like I may have a fighting chance to grow at least something to make it worthwhile.
With encouragement from Lu, I decided to take part and also managed to get some of the guys from work to take part too so by December we should have a fair few Halifax based gents sporting the 'tache.
I've set up my own donation page, so if you could spare anything, even just a few quid, it'd be smashing and I thank you in advance. If you're feeling particularly generous, you could also sponsor some of the guys on my team who you can find via my page or my future brother-in-law (tell him I sent you!).
Whether you donate to one or all of us, it builds towards a common goal. Thanks for your support!