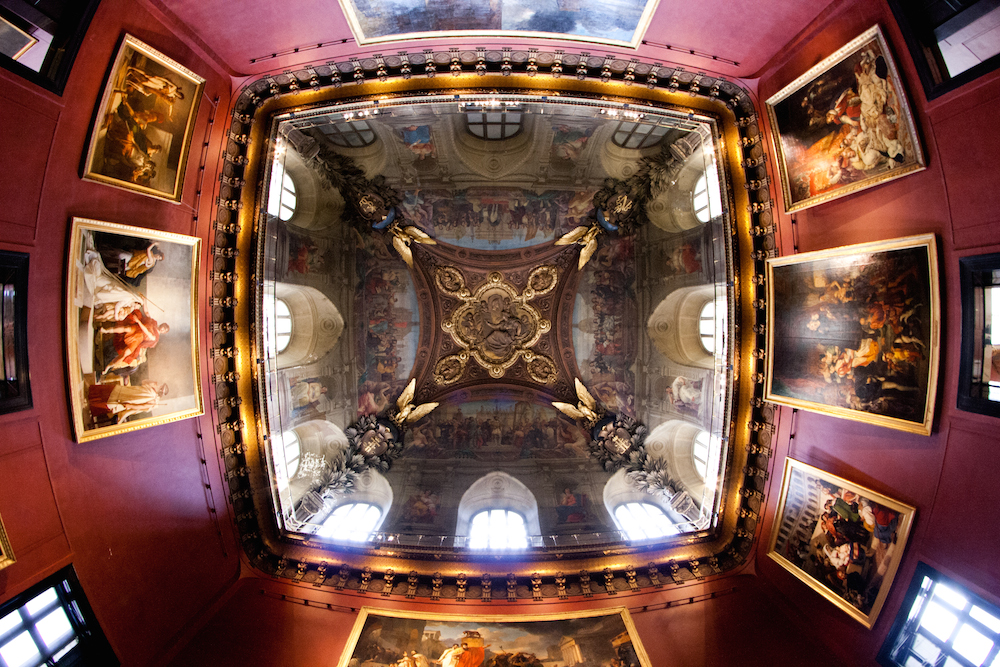 Yesterday morning started much like the previous day. We got up, got ready and went for breakfast then headed out for the day.
First on our list was the Louvre. We first tried to enter through what appeared to be a gate on the Eastern end of the building but As we moved closer we realised it was blocked off for some fashion event. We ended up walking a little further down the Seine and found another entrance.
From this entrance, you're greeted with an impression of just how massive the place is. We passed the end of part of the building and was treated to a full view of the grounds, pyramids and all.
Once we'd got inside and bought tickets, we decided to head straight to the Mona Lisa. We figured that it's be busy anyway but would be even busier later on.
Sure enough there was a huge crowd waiting to see it. To be honest, it wasn't really worth the pushing and shoving. You see it from no closer than five feet and it's about the size of an A3 canvas. Although you wouldn't be looking at the actual canvas Da Vinci worked on, you would get a more detailed view from a book.
We continued on through various parts of the museum looking at different works of art and sculpture. The Egyptian Antiquities exhibit was very interesting if not a little mind boggling. I still find it incredible that a chair can survive nearly 3000 years of history with barely any damage.
By mid-afternoon we decided to head up towards the Arc du Triomphe. We hadn't noted how bad the rain was outside but by the time we thought it was a really bad idea we were already nearly at the Place Da La Concorde so we soldiered on.
By the time we reached the Champs-Elysées we just wanted to get out of the rain. Our feet and jeans were wet and our hoods we starting to let water through so we didn't spend any time looking around the shops, instead we headed to a restaurant Lu had eaten at before which was just off the main road surround the Arc du Triomphe.
It was an Italian place and we both ended up going for carbonara. Nothing amazing there but the dessert was amazing. We decided to order two desserts but share them. We had a vanilla Creme Brulée and half baked chocolate cake with cream. Can't describe how nice it was.
After dinner we decided to have a quiet one in the hotel where I experienced the French dubbed Simpsons for the first time. I'm so used to the English version, it sounded really weird. Since it was an episode I'd seen a million times it was still funny.
Right, I'm starting to chat rubbish now because I don't have a proper ending for this post. I'll just end it here.