So I missed a few weeks, don't hassle me... wait, no-one is hassling me. Okay, we're cool. I've slept a lot since the last entry so I'm going to cover the last week or so.
Baby H!
So the big news of the last few days is we're finally able to talk about expecting baby #2! We had our first scan the other day and everything is looking well so far, got a good heartbeat, 2 arms, 2 legs etc. Another couple of months until we find out whether we're having a boy or a girl.
I've been on the fence about a second child for the last few years. Many of my reasons against revolved around money. Do we want to pay for 3 more years of childcare? Do we want to go back to buying nappies, wipes, bibs, onesies, etc? Looking back on where we are now with Ali, these things are short-lived and in no time at all, we won't have those things to worry about so I just need to stop being a negative nellie and start getting excited!
Countdown to December begins now!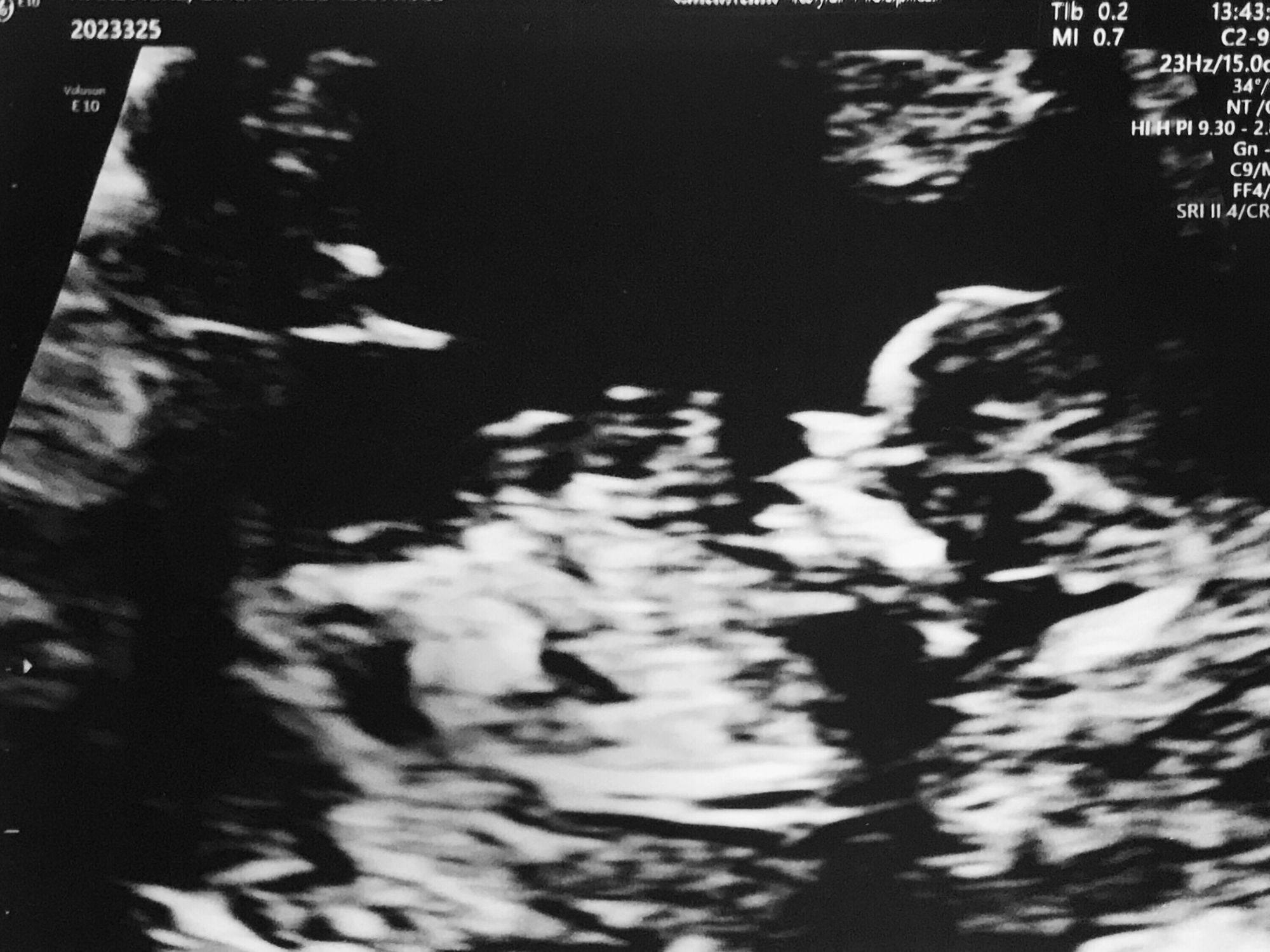 ---
Take a step back to the Bank Holiday...
As I said, the other main events of the last few weeks started with the bank holiday.
The kitchen is still a work in progress but it's only one coat of paint away from completion. My Bank Holiday Monday was spent painting walls and a ceiling. I forgot how much of a pain in the arse painting walls is.
I spent a couple of days at work, welcomed a new member to our team and was then on holiday for the rest of the week for a friend's stag party.
Thursday was spent painting the second coat of paint and packing for the weekend ahead.
Friday morning saw us heading down to Cheltenham for Wychwood Festival. Our friend loves festivals and this was on a weekend where most people could attend so we went with it. The overall line-up wouldn't normally draw me in to be quite honest, but it was still an enjoyable weekend.
Friday
Scouting for Girls headlined Friday night. I've never been a fan of them so I sat to the back of the arena nursing a beer while my mates got stuck in with the main crowd. After they'd finished, the dance tent hosted a silent disco which is something I've never done and having had a fair few beers, I was pretty enthusiastic about it. Turned out to be loads of fun and to most people's surprise, I danced (and drank) until venue closed at 2am.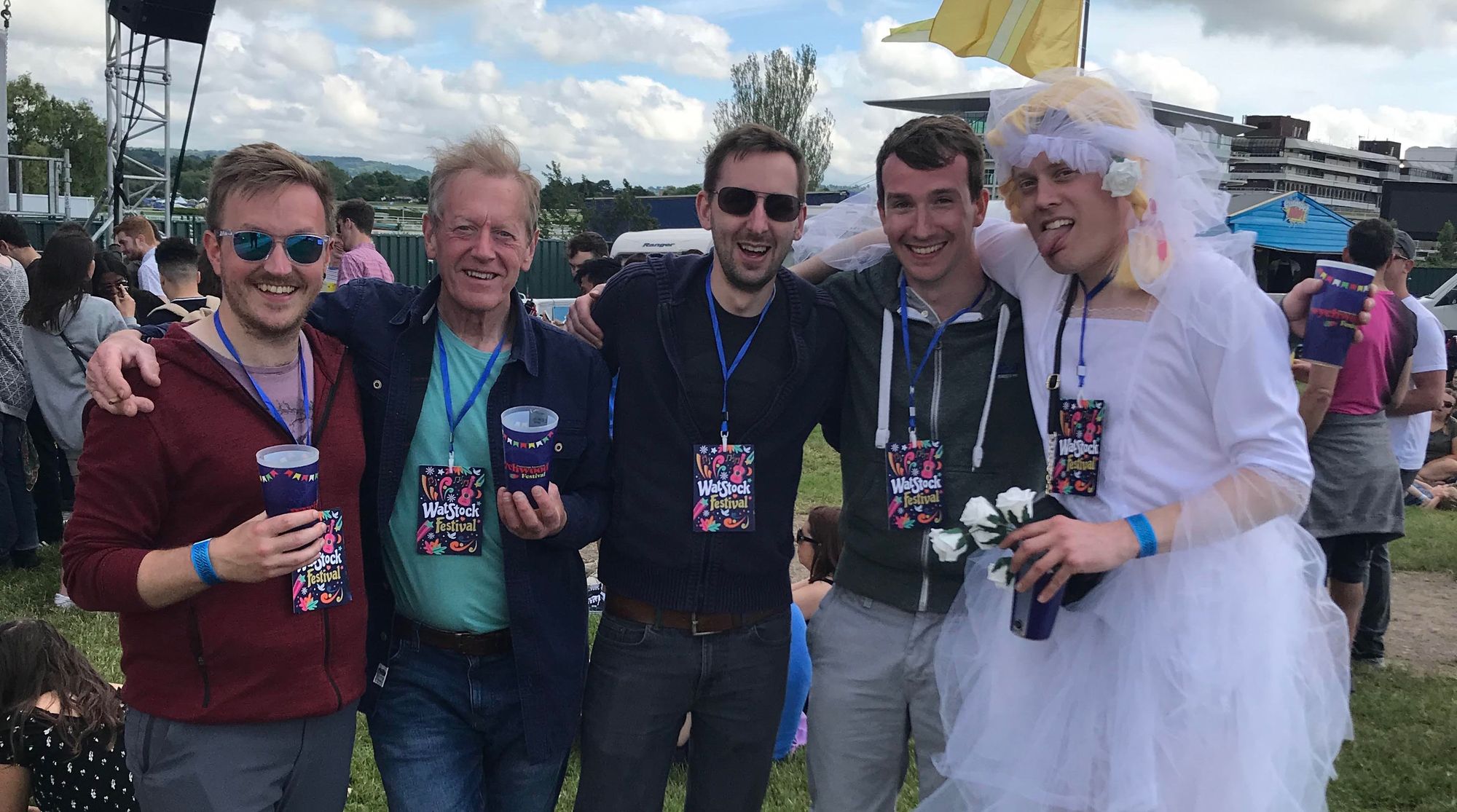 Saturday
We had an early start which was hard for most of us, given the night before. First up, we went clay pigeon shooting. A few of us hadn't done it before so we had the fear of not being able to hit anything, we managed though. A couple of lads and myself came in joint 2nd so I was pleased with that. In case you wouldn't have thought it, shooting a rifle with a banging headache isn't massively fun.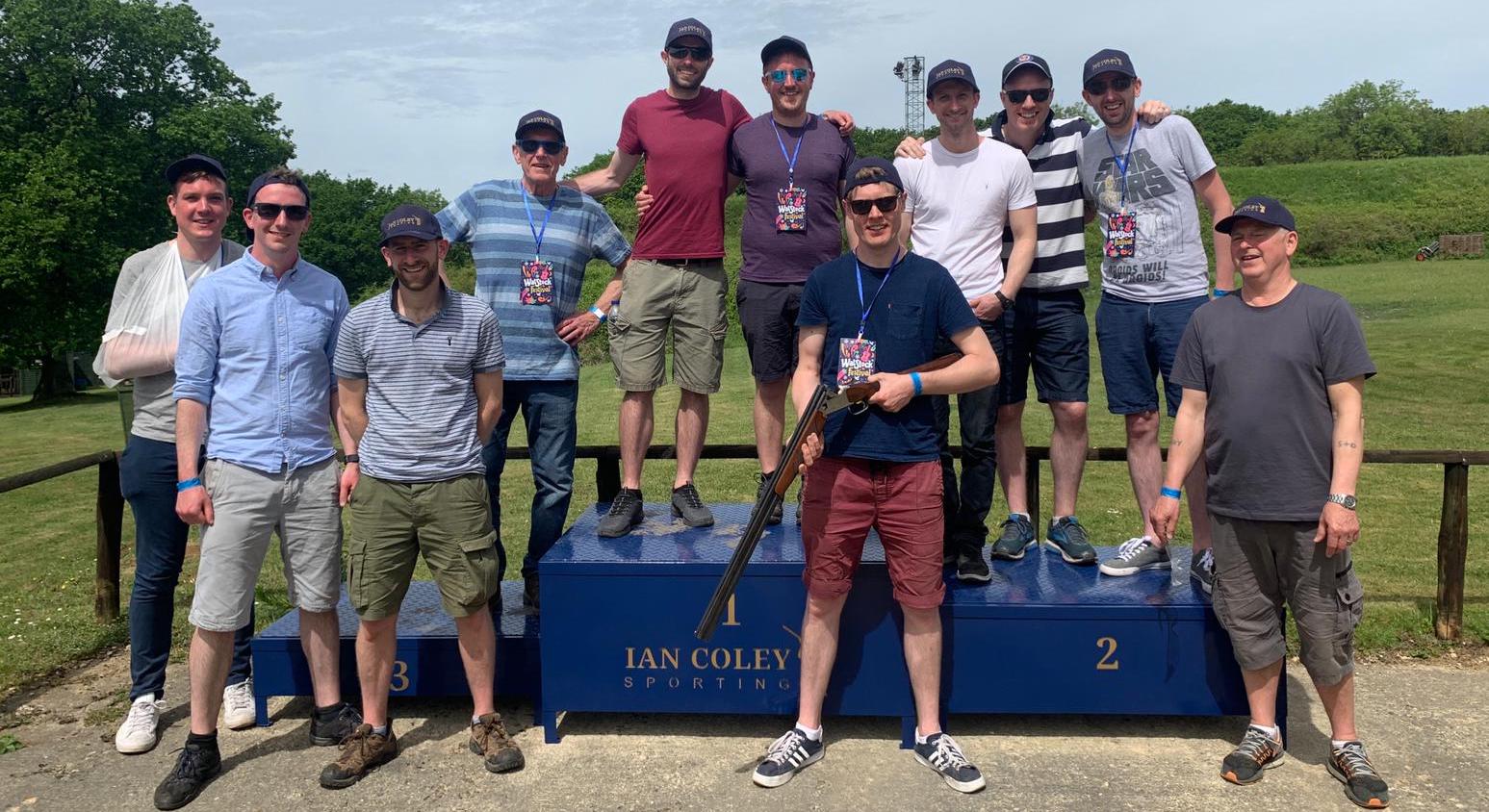 The rest of the day was also spent away from the festival because the line-up wasn't that strong. We headed into Cheltenham centre for lunch at Turtle Bay which helped to alleviate my hangover followed by a life-drawing class.
Following that, we headed back to camp for a bit of a rest and then headed back out to Cheltenham for dinner at Bierkeller. The idea was to stay there for a good portion of the night but the atmosphere was a bit crap. We ended up going to another bar where the rest of the guys had Jagerbombs and that set the ball rolling for the rest of the night.
I wasn't feeling great so was relieved when the decision was made to return to the festival. I headed to bed when we got back. It was a shame to miss out but an early-ish night and not much to drink was what I needed.
Sunday
The last day of the festival started with rain. Lots of rain. The rest of the group slept most of the morning so I made a(nother) start on A Clash of Kings while the heavens crashed down on us.
The rain died down enough for us to get ourselves up and ready to head to the festival. We caught only about 45 minutes of Craig Charles' DJ set, which had been going on for a couple of hours by the time we arrived. By the time he'd finished, it was getting on to the evening. We mooched around the arena for a couple of hours before heading to the main stage to see what was going on.
Turned out to be the best idea. A band called The Baghdaddies were playing who were absolutely awesome! Our stag was dressed as a pig and rest of us as butchers (I'll explain another time) and we were dancing like loons so I guess we must have stood out a bit, we kept getting shout-outs which was fun.
Sunday ended once again in the dance tent. The bars all closed early so we had to go back and take what was left of our beer reserves, turns out those butchers aprons had handy pockets which could hold 4 beers. What a state we were...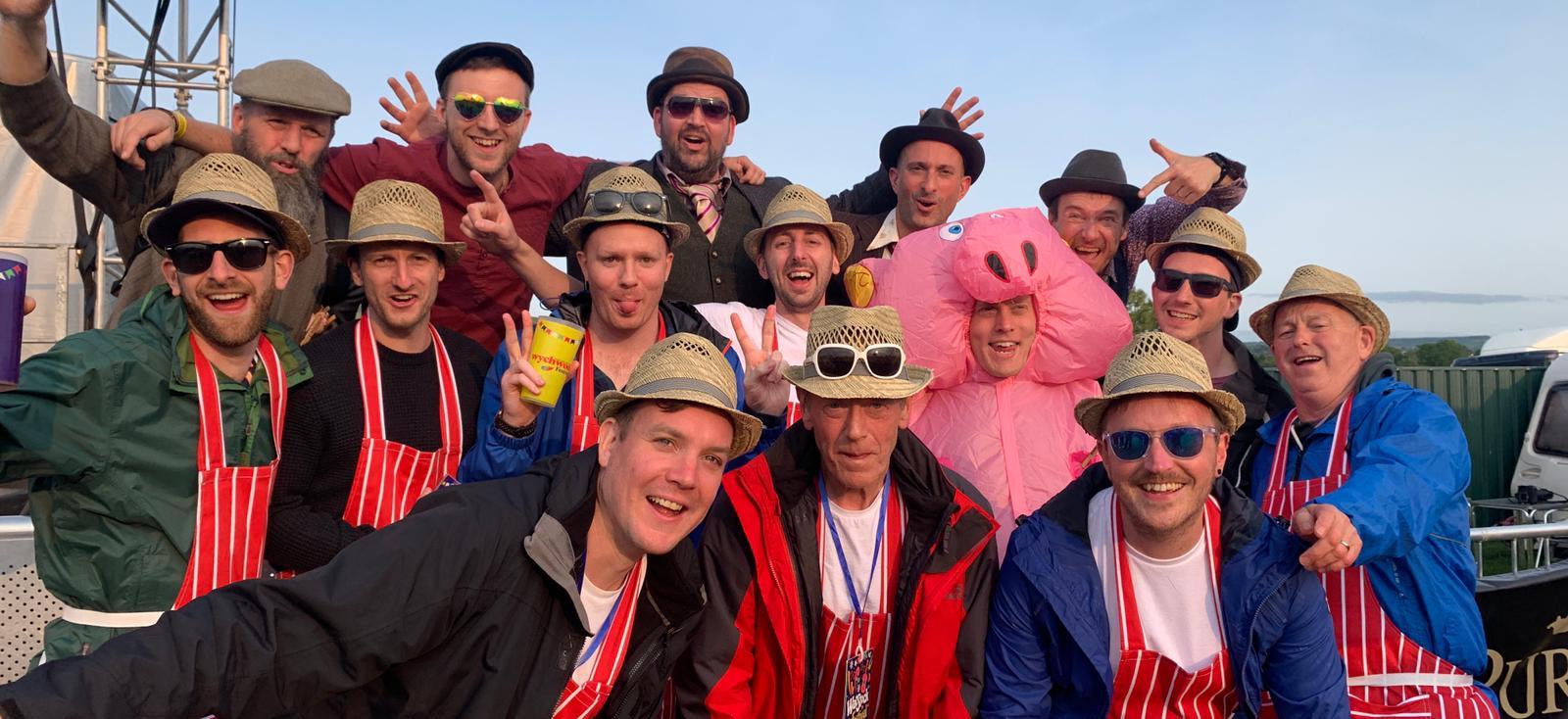 Overall, it was a good weekend. I think we're going to try go back to the festival next year but perhaps try it as a family instead. This, of course, all depends on whether we want to take a 6 month old camping...
---
The other week I mentioned being a bit more conscious about the amount of meat I eat. I've not quite managed one day on, one day off but I've definitely reduced the amount I've been eating over the last few weeks (aside from the stag do, there were too few options for me to not eat any meat at the festival). Lu's on board too so together we'll be doing our bit.
Until next week, smell ya later!
Watching